How charities can maximise fundraising when an emergency hits
When disaster strikes we all look at the ways in which we can respond, whether it's by fundraising or volunteering. But how can charities ensure they make the most of the media attention to garner support?
Once the national and/or international media kicks in highlighting a natural disaster or emergency, there is a window of opportunity for charities to make the most of the added attention it brings. Charities often seek to gain extra support for their cause at this time, but often the media has moved on by the time the organisation is ready to press go on a campaign.Time really is of the essence in terms of setting up an emergency appeal as it really is critical to have a method of getting a speedy sign off from the board, setting up communications strategies and building up high profile support.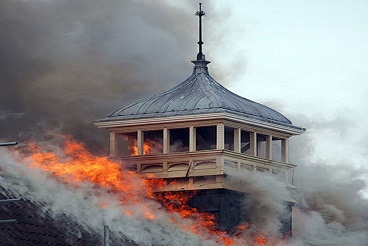 This is when a quick and easy giving platform becomes invaluable. Text giving really shines as donating via SMS allows us to heed the urgency, yet is accessible, due to the keyword nature, as well as being instantaneous and rewarding. SMS donations currently make up around 75% of all donations that DONATE™ processes. The most successful emergency appeal that DONATE™ has featured is the Battersea Arts Centre Phoenix Fund, where in excess of £50,000 was raised over 5 days following the devastating fire that destroyed the beautiful Grand Hall in 2015.  The appeal showed a real correlation between the media and donations. The Battersea fire also benefited from high profile actors and comedians supporting the fundraiser, such as Daniel Kitson and Toby Jones.
https://www.independent.co.uk/arts-entertainment/theatre-dance/news/huge-fire-breaks-out-at-battersea-arts-centre-10107256.html
Conversely with the Nice attacks, with lower media attention, £1,708 was raised. This could also be down to the time of the year and so many of us being on our holidays, rather than a lack of interest from the public. DONATE™ (delivered by registered charity National Funding Scheme) has an emergency code of practice that allows us to operate quickly and efficiently when disaster strikes. This ensures that the funds reach those that need them the most in the most time efficient manner. 
Bart Leonard, Trustee at DONATE™ says; "We've worked on many emergency campaigns now, and have learnt that success comes from charity organisations that are prepared and have the authority to act quickly whilst there is media attention. For instance, our text giving platform is easy to set up in terms of a crisis, and can create an instant surge of donations."
More recently, we've seen the Coronavirus outbreak and the response following on from the World Health Organisation's request for $675m (£521m) in contributions to help fight the spread of the new disease, with both research and a vaccine. As a result, millions has been donated from individuals and organisations."