DONATE™ launches tap+ DONATE™ boxes to revolutionise instant giving
DONATE™ provides contactless giving at European Rugby matches with the support of School of Hard Knocks and Heineken®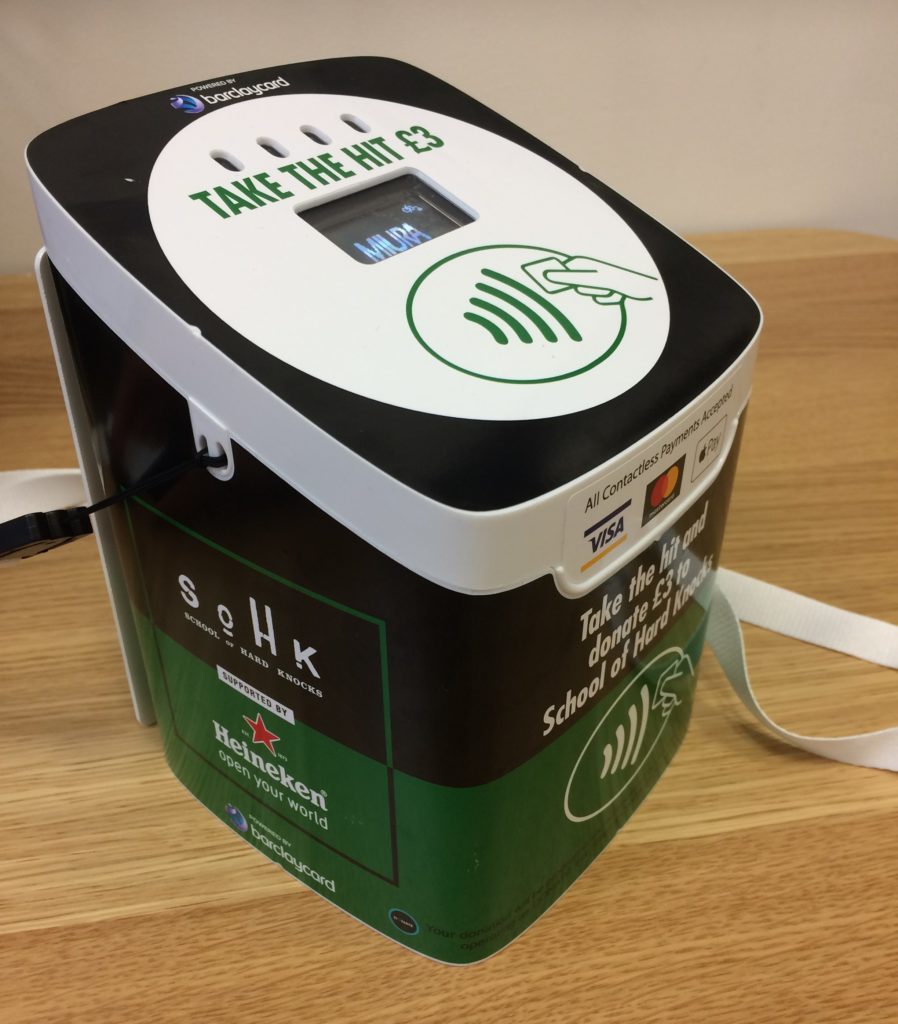 DONATE™, the UK's mobile donation charity, is providing tap+ DONATE™ boxes at the quarter finals, semi-finals and finals of the 2017 European Rugby Championships to encourage crowd giving to School of Hard Knocks, a charity which works to tackle unemployment using the discipline of rugby. Spectators will be able to tap the eight donation boxes, placed at bars and around the ground, with their credit or debit cards to donate £3 with each tap. Alternatively people can text SOHK to 70313 to give £3 or go to easydonate.org/SOHK to give any amount.
The charity fundraising campaign starts this Friday, March 31st, in line with the first European rugby quarter final.
Heineken®, sponsors of the European Professional Club Rugby, are using the sponsorship to promote the School of Hard Knocks partnership. A film and sponsored bungee jump involving Nick Easter and Ugo Monye at the Murrayfield final in mid May will round up six weeks of fundraising.
With all of us carrying less cash these days, tap+ DONATE™ boxes provide the easiest and most convenient way to give and to support good causes instantly.
Jack Lewars, COO of School of Hard Knocks commented:
"The tap+DONATE™ service allows School of Hard Knocks to capitalise on the generosity of rugby supporters. The ease of touching a credit/debit card on a tap+DONATE™ unit to give £3 makes the process of giving as even easier than ordering a beer. It was a key reason we joined up with DONATE™. We look forward to raising funds across the upcoming closing games in the European Rugby Championships and so tackle the issues of unemployment, crime and health in our communities through the lessons of sport."
For more information how your charity can make use of this new technology please contact hello@nationalfundingscheme.org