Giving on tap: How Shelter used contactless technology to increase small donations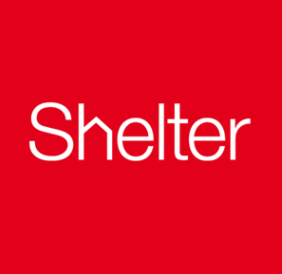 Contactless giving
Shelter, the housing support charity, helps millions of people every year struggling with bad housing or homelessness providing advice, support and legal services. The fundraising team used tap+DONATE to provide frictionless fundraising as part of their winter events fundraising programme.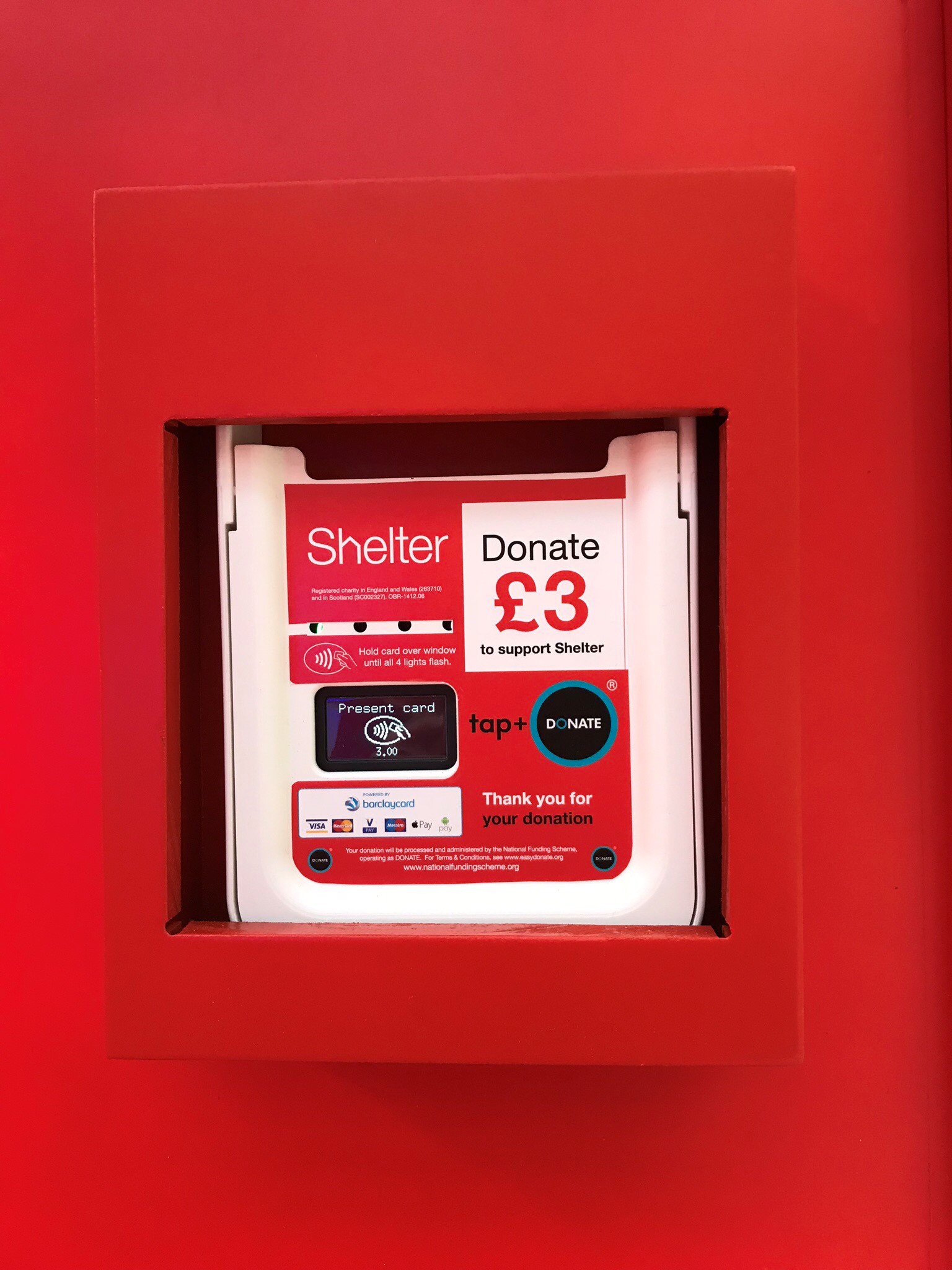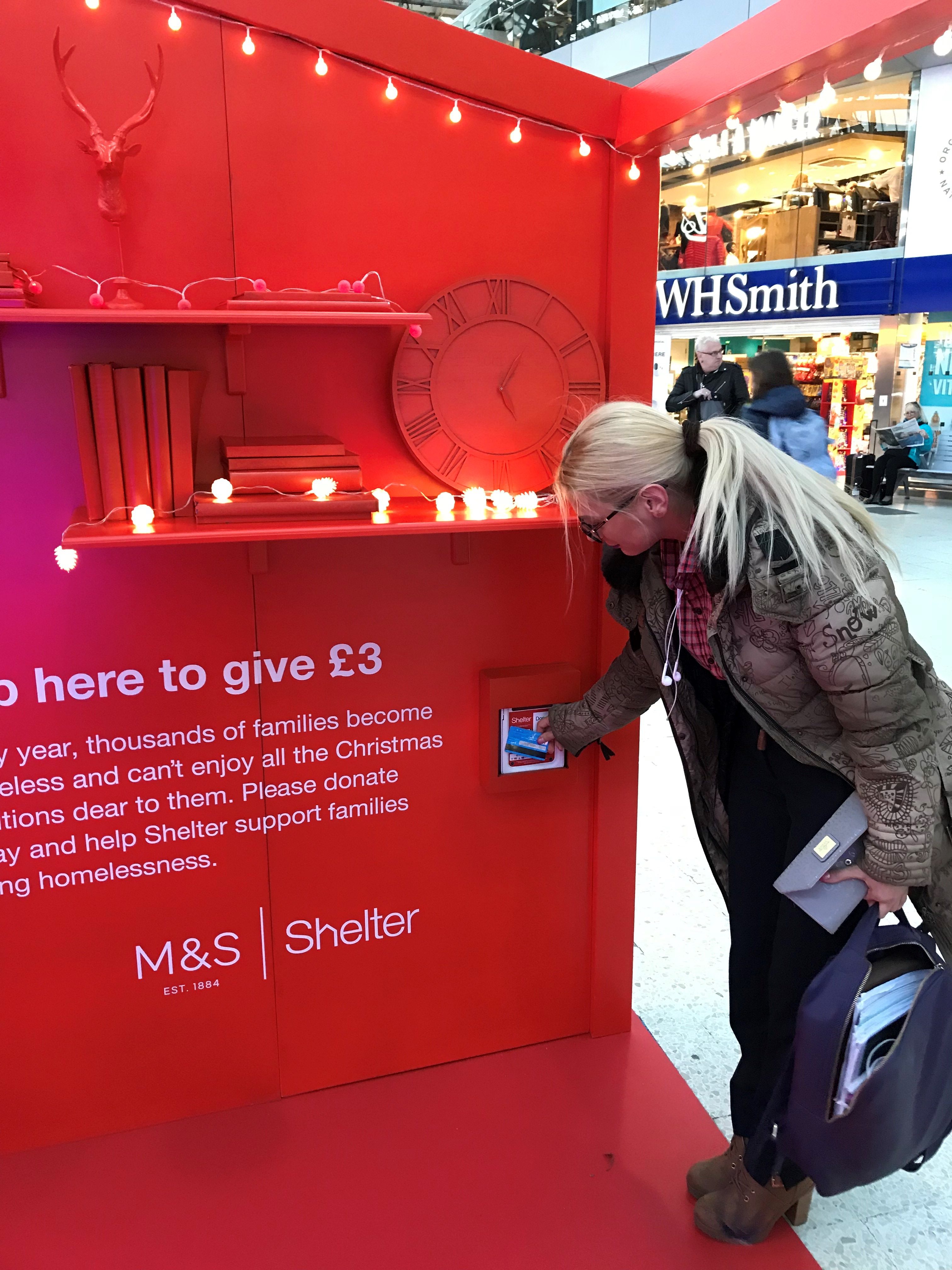 How tap+DONATE™ was used
The winter season is a busy period for Shelter, with homelessness at the front of mind for many people.  To help their collection programme at carol concerts and other public gatherings, Shelter had identified a requirement for a frictionless, instant donation system which could quickly take payments whilst people were on the move.
Shelter chose the tap+DONATE™ payments system as it provided a familiar contactless donation solution which their audiences would trust.  The Shelter team were able to quickly set up and pair the tap+DONATE™ system through their own mobile phone networks to ensure data security.  The tap+DONATE™ terminals were then specifically set to allow people donate their target £3 donation – although this can be adjusted to meet requirements.

Shelter's winter fundraising trial through tap+DONATE™ was a great success, raising £1,212 in the space of seven days.