Fire Brigade Union – uniting in times of need
£16,000 raised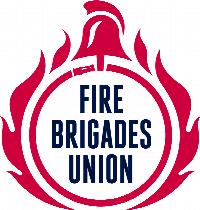 Support for bereaved families.
The Fire Brigades Union (FBU) is the democratic, professional voice of firefighters and other workers within the fire and rescue service in the UK. Community and bereavement care is just one of the many services provided by the FBU.
The firefighting family has always stood together in times of need – and it is no different when a colleague is injured or dies. To support bereaved families the FBU partnered with DONATE™ to make it easier for colleagues, family and others to show their support and make donations.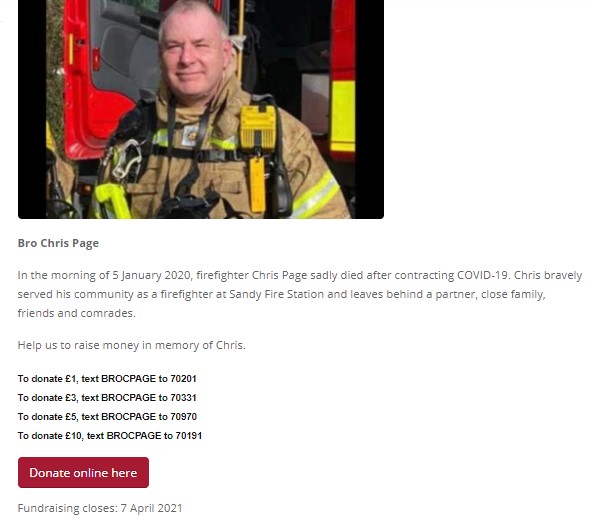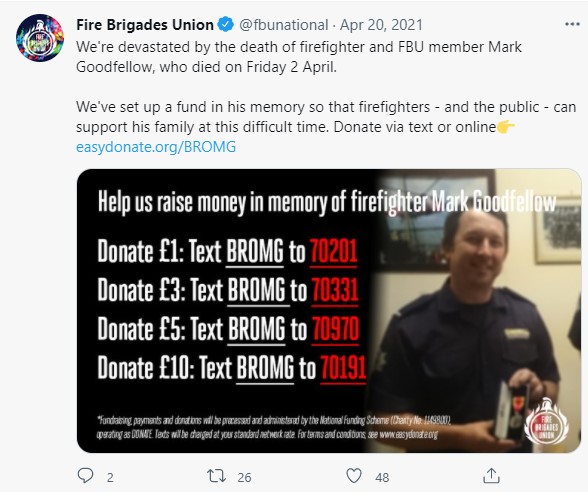 How DONATE™ was used
The FBU makes direct appeals following the death of a firefighter. Each member is provided with a memorial donation page to provide a cashless method with which to collect donations. Each page is filled with background information on the individual, a recent picture to ask for support from his family, friends and colleagues. Donations are made using both text and web channels with Gift Aid adding up to an additional 25%. All funds raised go to the bereaved family/loved ones or to a good cause of the family's choice.
The text and weblinks were promoted on the FBU website as well as at the individual stations around their mess tables. Since January this year (2021) over £16,000 has been raised to support bereaved families.