Battersea Arts Centre
£81, 273 raised

Rising from the ashes with text + web giving
Battersea Arts Centre (BAC) is a local arts centre in Southwest London. Centered out of the old Town Hall BAC is renowned for its experimental work and close links to the local community.
On Friday 13th March 2015 a major fire at Battersea Arts Centre destroyed the Grand Hall and Lower Hall. Due to the flexibility of DONATE™ a fundraising campaign was launched and public donations were received before the fire had been put out by the emergency services.
Within one hour of the decision to raise over £1,500 donated and within twelve hours this grew to £10,500. Within four days over £78,000 had been raised from 2,553 donations.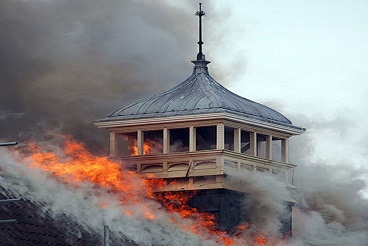 How DONATE™ was used
Whilst DONATE™ offers both text and web giving an early decision was not to promote the ability to give £5 by text. Rather all donations were encouraged via the web channel in order to better communicate the impact of the fire and to encourage larger donations.
The DONATE™ team actively provided news through social media on the fundraise over the four days following the fire and there was significant coverage in national and local media. Interviews were given on London Live and Southwest trains announced the fire to commuters to encourage donations. Other activity included using celebrities to reach out to their supporters.
Whilst BAC provided a link to the DONATE™ platform from their website this only accounted for 15% of the donations with the remainder coming through DONATE™.